The Ultimate Guide to Hotel Home Page Design: Captivate Your Audience and Boost Bookings
In the highly competitive hospitality industry, it's more important than ever for hotels to create an unforgettable first impression. Your hotel's home page design plays a crucial role in attracting and retaining potential guests. In this blog post, we'll dive into the essential elements of an outstanding hotel homepage design. Don't forget to download our free PDF design for even more insights.
Crafting the Perfect Header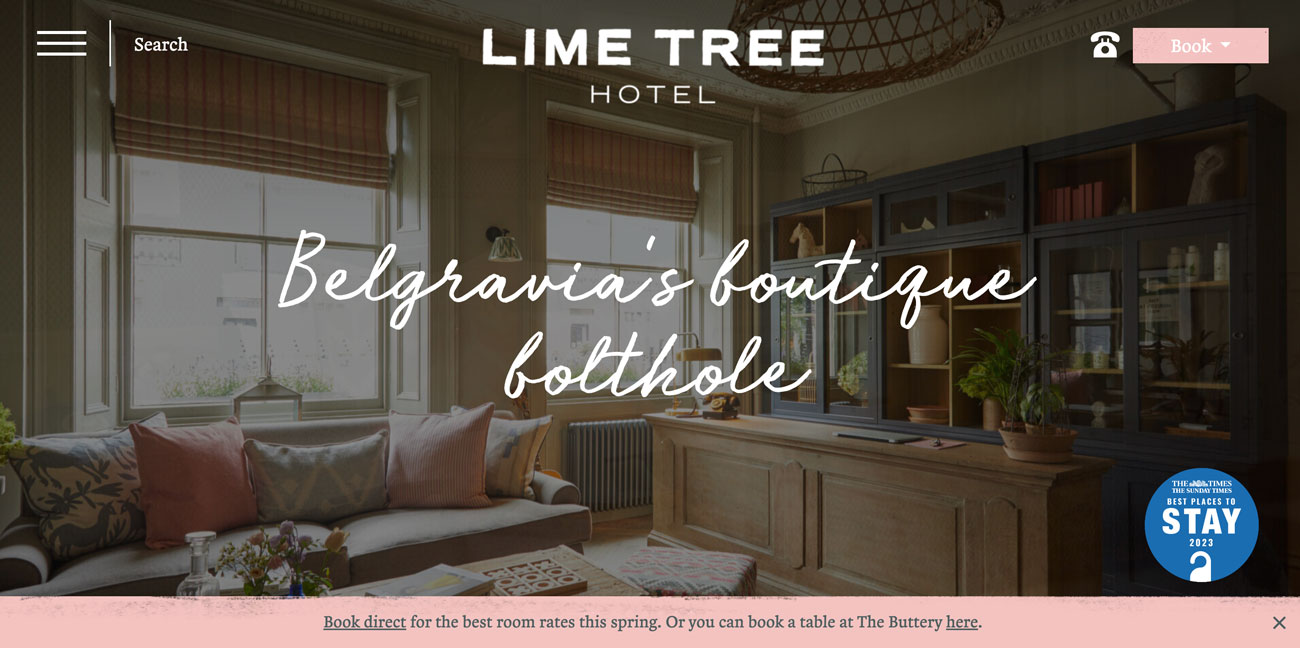 Your header is the first thing visitors see when they land on your homepage. Make sure it includes:
A clear and prominent logo
A search bar for quick navigation (optional)
An eye-catching booking button
A telephone number for easy contact
A well-organised navigation menu, maximum 7 items
Pro Tip: Keep your header clean and focused by avoiding unnecessary elements like social media icons. Cluttered headers can be distracting and make it difficult for visitors to find essential information. Instead, reserve social media icons for the footer section for easy access without detracting from your hotel's primary call-to-action.
The Power of a Hero Image or Video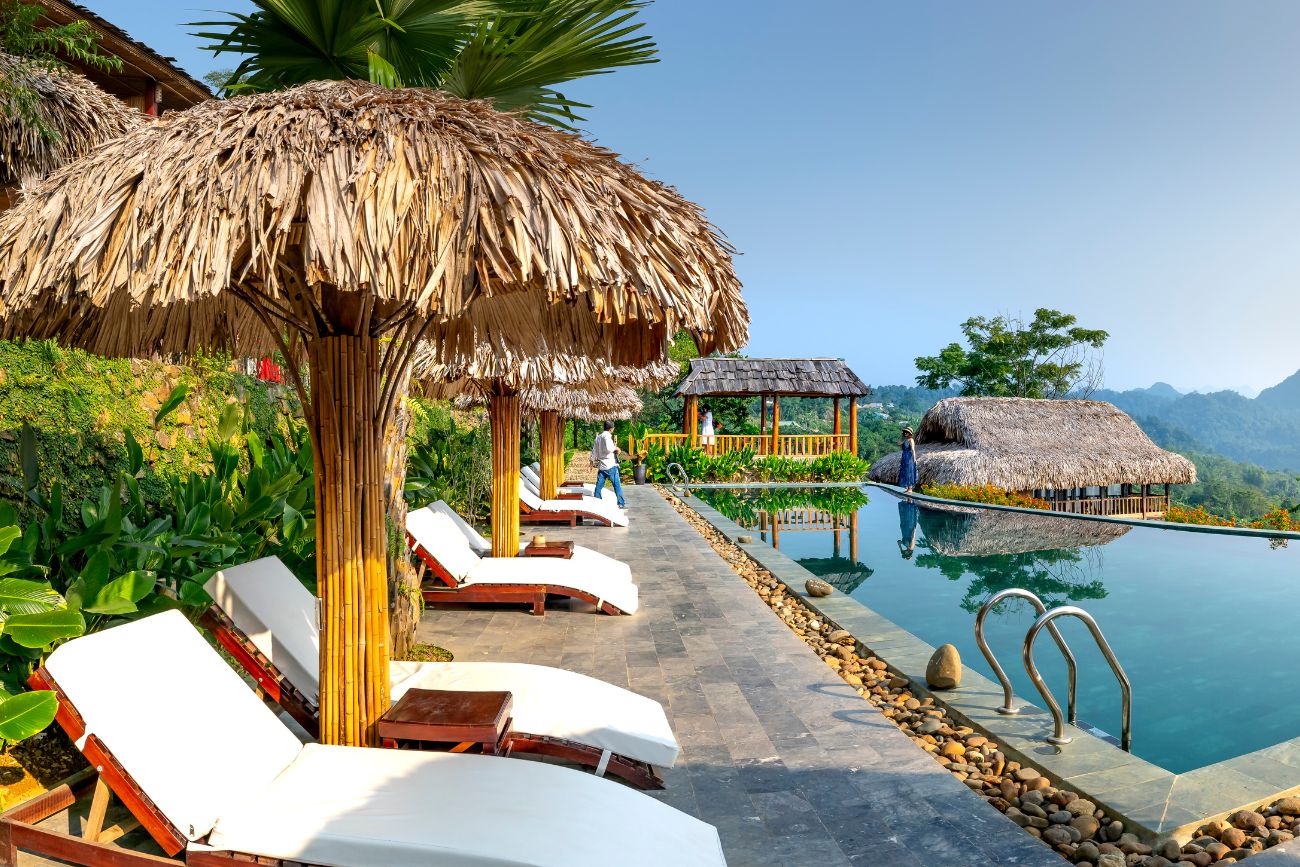 A high-quality hero image is essential for capturing the essence of your hotel. Be sure to:
Choose an image that showcases your hotel's best features
Create an attention-grabbing headline and subheadline
Include a call-to-action (CTA) button to encourage bookings
Pro Tip: optimise your image or video for web. If you upload a large image or video this will slow your website down and impact on your google search results.
Welcome Your Guests with a Warm Introduction
A well-written welcome section helps establish rapport with potential guests:
Introduce your hotel, emphasising its unique features, accommodations, and exceptional services
Include testimonials and reviews from satisfied guests for social proof or a link to your google reviews.
Showcase Your Accommodations
Highlight your hotel's different room types and suites:
Provide an overview of room highlights (e.g., amenities, views)
Include a CTA button linking to the accommodation page for more information
Entice Guests with Your Dining Options
Give potential guests a taste of your on-site dining options:
Offer an overview of your restaurants, bars, and lounges
Include images of the cuisine, dining spaces, and atmosphere
Add a CTA button linking to the dining page
Promote Relaxation with Your Spa & Wellness Offerings
Showcase your hotel's spa and wellness facilities:
Provide an overview of treatments, fitness centre, and pool
Include images of the facilities and treatments
Add a CTA button linking to the Spa & Wellness page
Highlight Unique Experiences and Activities
Promote local experiences and activities exclusive to your location:
Share highlights of unique experiences and activities
Include images to showcase these offerings
Add a CTA button linking to the Experiences page
Showcase Your Event Hosting Capabilities
Inform potential guests about hosting events at your hotel:
Share information about weddings, conferences, and retreats
Include images of event spaces and setups
Add a CTA button linking to the Events page
Create a Visual Feast with Your Gallery Section
Display a high-quality image gallery that showcases your hotel's facilities, accommodations, and experiences.
Wrap It Up with a Comprehensive Footer
Conclude your hotel homepage design with a footer containing:
Contact details
Office hours
Social media icons
Newsletter sign-up form
Useful links to internal pages
Copyright notice and legal disclaimers
Following this comprehensive guide, you'll be well-equipped to create a captivating hotel homepage design that attracts guests and drives bookings. Remember, your homepage is often the first impression potential guests have of your hotel, so it's essential to make it count! To further support your efforts in crafting the perfect hotel homepage, don't forget to download our free template design, which offers a visual representation and additional insights for an outstanding online presence.