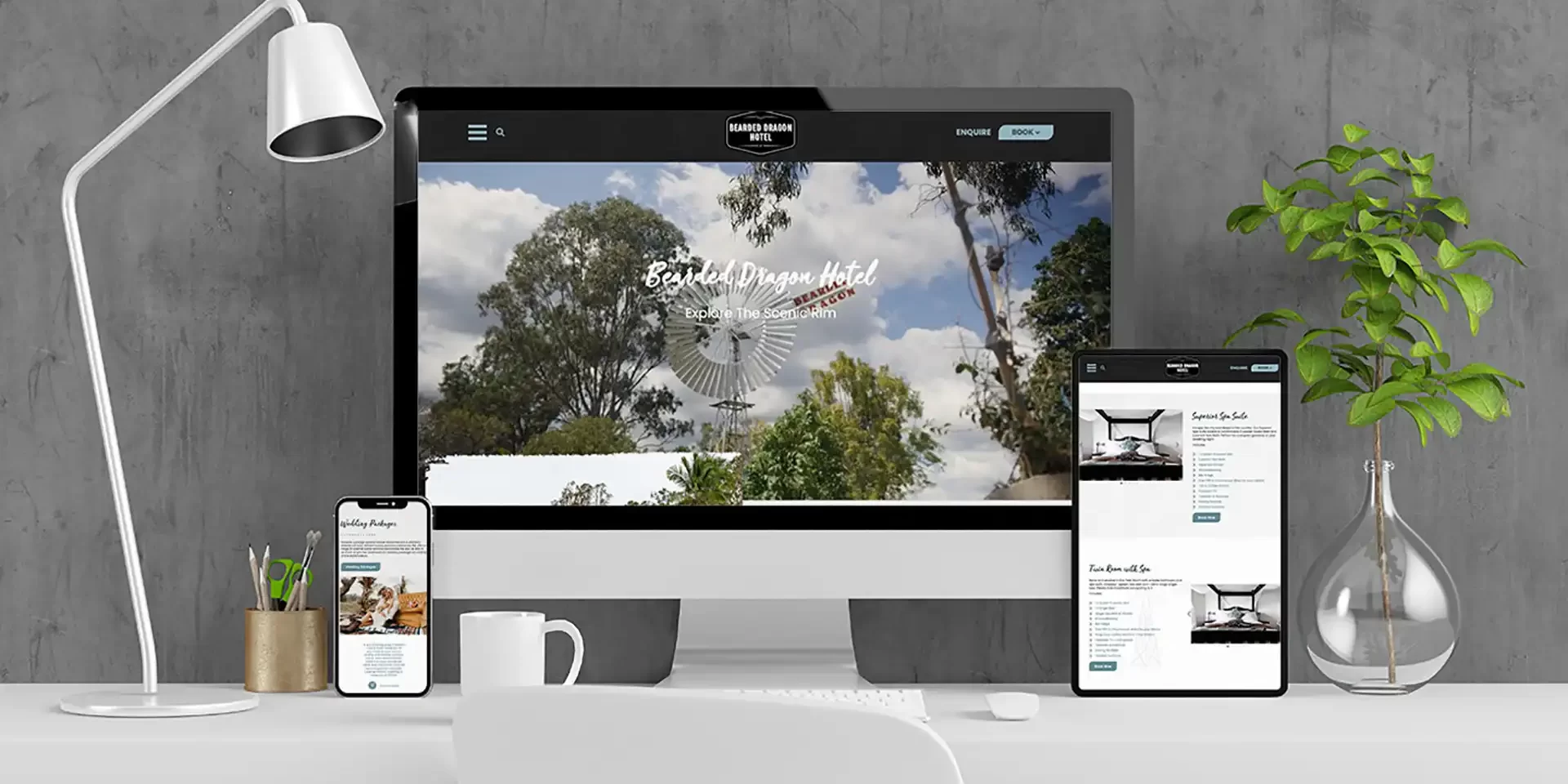 Transforming Bearded Dragon Hotel's Online Presence
We were thrilled to partner with Bearded Dragon Hotel at Mt Tamborine to bring their country escape to life online. The hotel's existing website required a design update and improved functionality and integrations to perform at its full potential.
Our goal was to create a website showcasing the hotel's stunning grounds and accommodation and capturing its relaxed yet stylish vibe. Working closely with the Bearded Dragon team, we optimized the site for search engines and designed a user-friendly interface that makes it easy for guests to plan their getaway.
We're proud to have played a part in making this beautiful country escape accessible to guests and helping the hotel reach its full potential online.