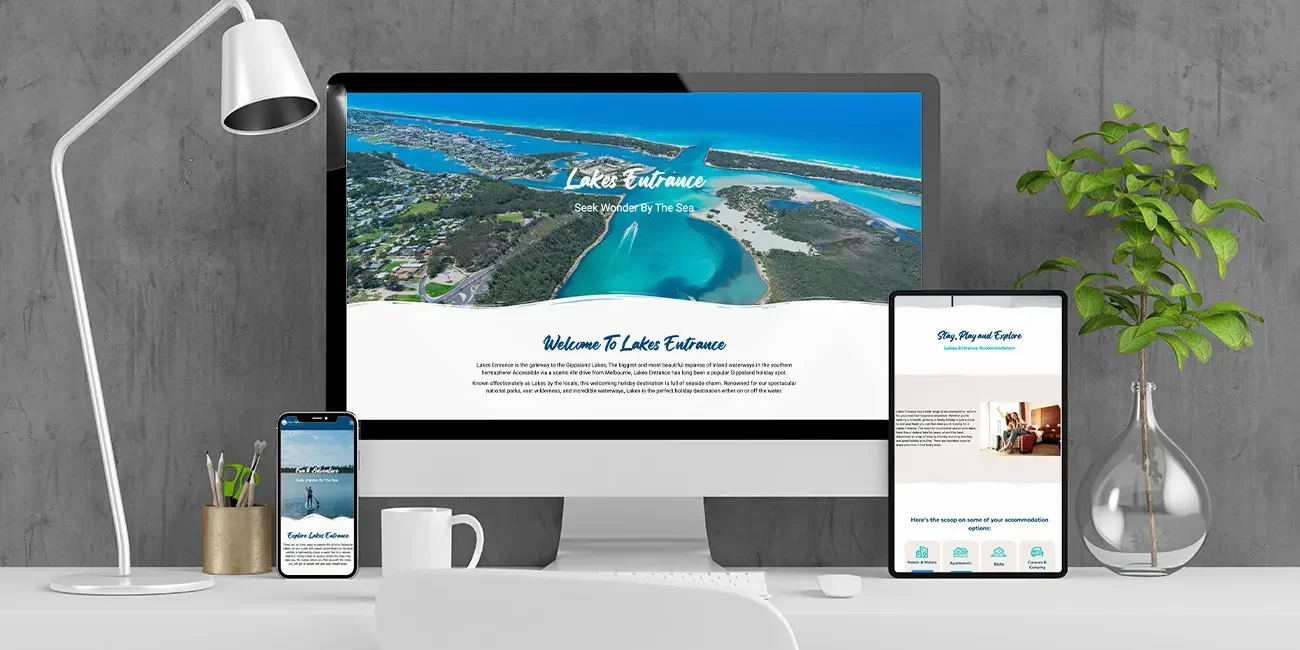 Showcasing the Best of Lakes Entrance: A Destination Website
Lakes Entrance is a popular holiday destination in Victoria, Australia, known for its stunning beaches, beautiful bush walks, and delicious food. It was a delight to partner with the local community to bring this fantastic destination to life online.
Our goal was to create a comprehensive destination website highlighting all that Lakes Entrance offers. From accommodation and dining recommendations to itineraries and fun activities, we made sure to include all the essential aspects travellers look for when planning their trip.
The website we created is user-friendly, easy to navigate, and showcases the beauty of Lakes Entrance in a visually appealing way. Whether you're looking for a family getaway or a romantic escape, Lakes Entrance has something for everyone.
We're proud to have played a part in promoting this wonderful holiday town and helping travellers discover all it offers. Visit Lakes Entrance's website and start planning your next getaway today!