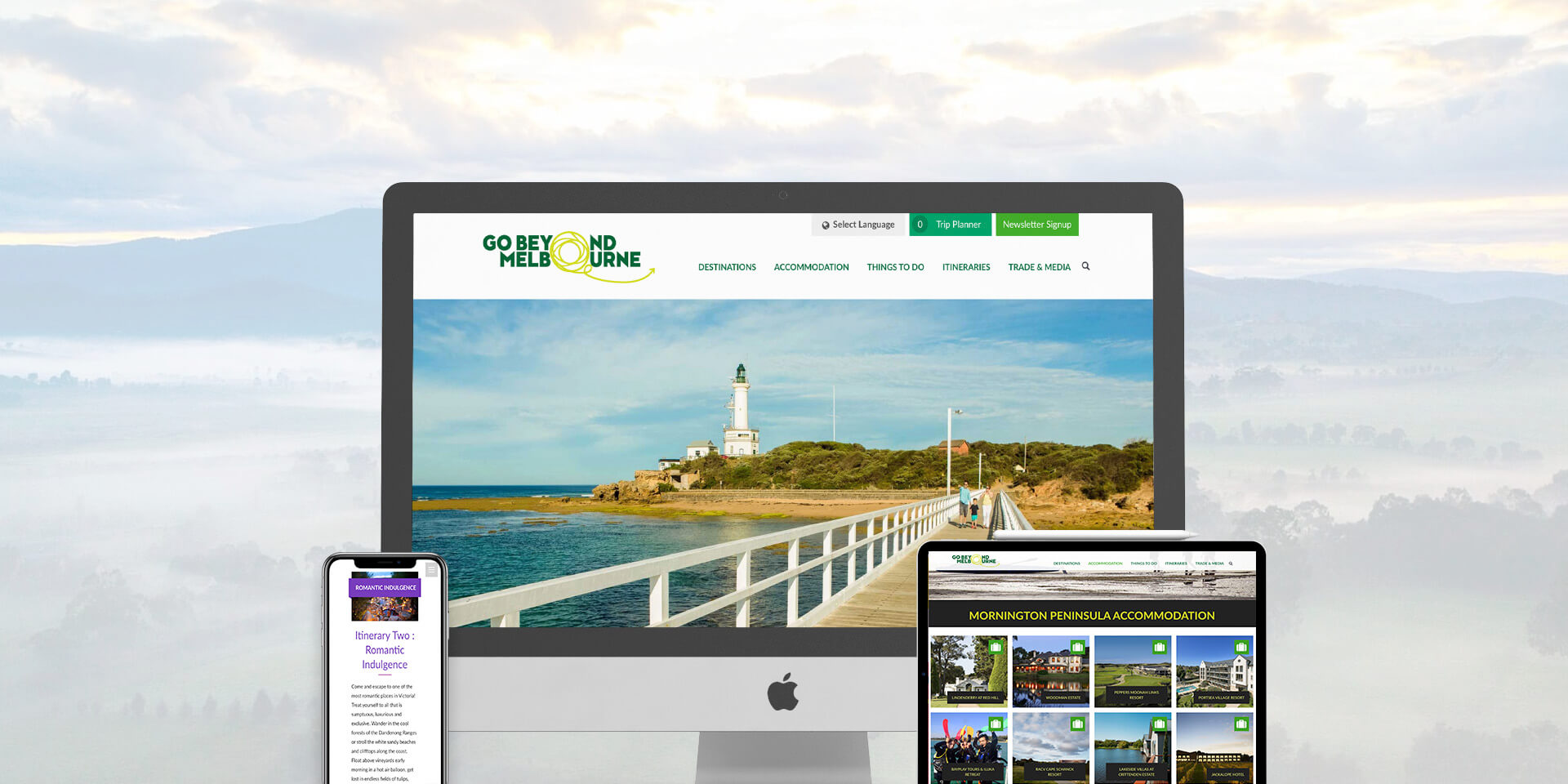 Go Beyond Melbourne
Go Beyond Melbourne was a new build launching a new touring alliance developed by Visit Victoria and four participating regions: Geelong & The Bellarine Peninsula, Mornington Peninsula, Phillip Island and Yarra Valley & The Dandenong Ranges. The project established to promote a state significant touring route linking the four participating regions.
This was a large, information-heavy project requiring a feature-rich website with easy navigation and search.
We also designed a map for the project in both print and digital formats.
What We Did
Web Design, Graphic Design